Prepping your motorcycle for the track remains one of the biggest concerns for new riders, but it's actually a very quick and easy process. In most cases, your bike can go from street-trim to track-ready in just 15 minutes and by using some very common tools.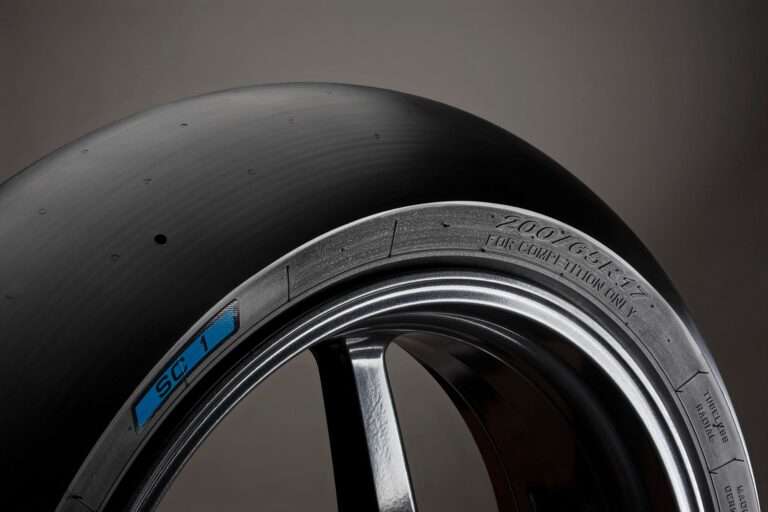 Tires
Your tires should be new, or they should at least have more than ½ of their tread life remaining. The type of tire is less important than tread life and tire pressures. In other words, a normal street tire with good tread life and proper tire pressures will work just fine. While track-specific or hybrid street/track tires are nice, they are certainly not a requirement for you to ride the track safely. We suggest checking your tire pressures at the track. Changes in ambient temperature can affect your pressures, and it's best to check your tires the morning of your event at the track. Track-side vendors will be available to sell and mount new tires if necessary, and they can also help you to check your pressures and add / remove air if needed.
Lights
No need to tape over your headlights, turn signals and brake lights. If you do, we suggest using painter's tape in order to make removal cleaner and easier after your event. We do ask, please disconnect the brake light.


Mirrors
Tape or remove. Again, we suggest using painter's tape for this application.


Wheel weights
Tape over with duct tape.


License plates
Remove or cover with tape.


Cameras
If you are using a camera, make sure it is tethered down to your bike with safety wire or an equivalently strong alternative.


Once you have done the items above, Trackdaz also recommends the following. Many of these things are routine maintenance items that you should be doing regularly.


Make sure your throttle snaps back into place by itself.
Make sure all of your controls operate and function normally (front and rear brake controls, clutch, etc.)
Visually confirm that your oil and brake fluid levels are sufficient.
Check your chain tension.
Wipe down your bike thoroughly and check for fluids and leaks.
Check for any loose parts that may be at risk of falling off of the motorcycle (rearsets, exhaust, sliders, bodywork, etc.)
Make sure your oil plug and drain plug are on tight. We recommend safety-wiring or using silicone on these components, but this is not required.